Watch Chef Maria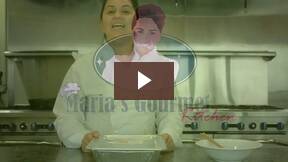 Get Our Latest News
The Houston Area Personal Chef Service You'll

Love!
You Choose Dinners
Each week Cordon Bleu trained Executive Chef Maria Bedrosian creates a delicious 7 day gourmet dinner menu. Select your dinners by Sunday and begin receiving dinner delivery on Mondays & Thursdays or Tuesdays & Fridays. Dinner serving quantities are limited so order early for the best selection.
We Shop, Prepare & Deliver
We shop from the freshest local groceries. Then we prepare each dinner from scratch; cleaning, chopping, making sauces and putting together baked dishes. Finally, we deliver to your front door in Keep It Cool bags.
You Cook & Serve
Use easy to follow instructions to cook and serve fresh, gourmet dinners. From kitchen to table, saute dishes typically take 15 minutes while baked dishes are ready in about 30 minutes.
Join The Movement Houston!
Eat better. Live better. Start right now and make dinner a joy again!
Click here
to start your fresh, ready-to-cook gourmet dinner delivery next week. Bon Appetit!